Yup, a smartphone controlled Paper Airplane!
The app is called POWER UP 3.0 and from it's Kickstarter page,
it looks like it will soon become a reality. They set an original
goal of $50,000 but almost 4000 backers pledged over 4x that
amount in the 1st 8 hours, $212,000+ with 56 days left to go.
Power Up 3.0 is only planned for iPhone 4s models or newer,
an attempt at an Android version found that it wouldn't
perform as well, which is important since they
claim it is "crash proof".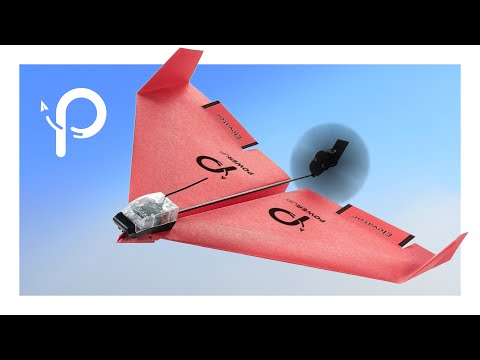 So ya think ya want one?
CLICK HERE for Power Up Toys website or
CLICK HERE for Power Up Toys Facebook page