Another Rapper Resurrected As A Hologram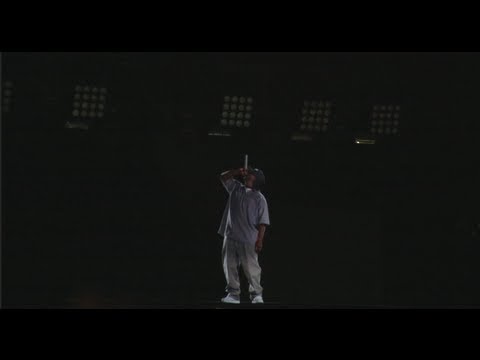 This time it was Eazy-E performing alongside members of
Bone Thugs N Harmony and N.W.A. at Rock The Bells this past
weekend in California. Making it the perfect tribute was that
it was also what would have been Eazy's 50th birthday.

According to THIS STORY, the Eazy hologram appearance
had been in the works since May of this year but the plan
then also included an O.D.B. hologram as well.

Eazy-E's son, Lil Eazy, called the hologram
of his dad "the dopest birthday gift ever"

Flashback to Coachella last year - so far, this
2Pac hologram appearance has been the best,
most realistic one I think.