6 Really Unique & Awesome Gift Ideas from The FreakShow

#1 - AIR COMBAT USA - CALIFORNIA
experience being a fighter pilot - you actually fly the
aircraft 90% of the time, even engage in real dogfights.
It's as real as it gets without the bullets!
The price is REAL also -basic packages start at
$1395.00 & can go as high as $4000.00!

#2 - Double Barrel Marshmellow Shooter
from ThinkGeek.com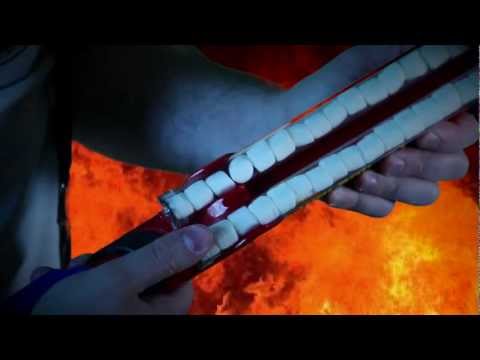 #3 - A Can of Unicorn Meat
from ThinkGeek.com
is only $9.99
#4 - Dragon Meat
also from ThinkGeek.com
for just $9.99
#5 - Custom made bras made to appear like
XBox 360 or Nintendo NES game controllers
from SceneShoes on etsy.com
These bras are designed for the ladies who have
boyfriends/husbands who are gamers. Cause if he'll manipulate
this bra the way he did that XBox controller for 14 hours
straight the other night, then ALL will be good!

...and if you already guessed that
#6 is the Leg Lamp from the movie "A Christmas Story"
or "a major award" as it was called in the movie,
then you'd be correct.
Only $39.99 from ThinkGeek.com
For more great gift ideas and huge deals,
check out BidOnWestMichigan.com